Understanding the Physical Impact of Storm Damage
9/28/2023 (Permalink)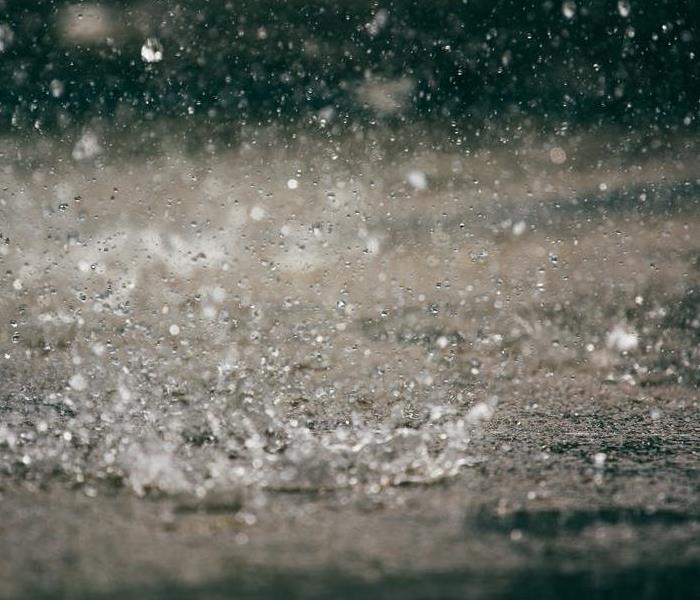 Understanding the physical impact of storm damage is crucial to ensure proper storm cleanup and mitigation.
Storms can have a significant physical impact on our surroundings. From strong winds to heavy rain and hail, storms can cause extensive damage to buildings, infrastructure, and natural landscapes. Understanding the physical impact of storm damage is crucial to effectively respond, mitigate, and recover from the aftermath of a storm. In this blog post, we will explore the various ways storms can physically impact our environment.
Structural Damage to Buildings
One of the most visible impacts of storms is the structural damage they can cause to buildings. High winds can tear off roofs, uproot trees, and collapse weak structures. Powerful storms can break windows, cause walls to buckle, and even lead to complete destruction of buildings. It is essential to ensure that buildings are designed and constructed to withstand strong storms, which may involve reinforcing foundations, using impact-resistant materials, and adhering to local building codes.
Flooding and Water Damage
Storms often bring heavy rainfall, which can result in flooding and water damage. Excessive amounts of water can overwhelm drainage systems and cause rivers, lakes, and other bodies of water to overflow. Floodwaters can enter buildings, causing damage to walls, floors, and electrical systems. Additionally, waterlogged soil can lead to landslides and soil erosion, further impacting the landscape. Proper stormwater management and flood prevention measures are essential to protecting against water damage.
Strong winds associated with storms can cause trees to topple over, leading to damage to properties, vehicles, and infrastructure. Fallen trees can also block roads and pose a safety hazard. In addition to trees, storms can create significant amounts of debris - from broken branches to fallen power lines - which need to be cleared to ensure the safety and functionality of the affected area.
Power Outages and Utility Disruptions
Storms can disrupt essential utilities such as electricity, water, and telecommunications. High winds can knock down power lines and damage electrical infrastructure, resulting in widespread power outages. Damage to water supply systems can leave communities without access to clean water, while telecommunication systems can be affected, making it challenging to communicate and receive emergency information. Restoration of these utilities is a critical aspect of post-storm recovery efforts.
Storms can cause soil erosion by washing away the top layer of soil, which can have detrimental effects on the environment. Erosion can strip away fertile soil, affecting agriculture and natural habitats. Runoff from storms can also carry pollutants into waterways, contaminating water sources and harming aquatic life. Implementing erosion control measures, such as retaining walls and vegetation management, can help reduce the impact of storms on soil erosion and preserve the integrity of the landscape.
Coastal Erosion and Storm Surges
Coastal areas are particularly vulnerable to storms due to the combination of high winds and storm surges. Storm surges occur when high winds push water onto the shore, resulting in significant flooding and erosion along the coastline. The erosion caused by storm surges can weaken the coastal infrastructure, threaten habitats, and even lead to the loss of land. Coastal communities must employ protective measures like sea walls and beach nourishment to reduce the impact of storm surges.
Understanding the physical impact of storm damage is crucial for developing strategies to mitigate and respond to the aftermath of storms. From structural damage to buildings and flooding to power outages, storms can have severe consequences on our environment and infrastructure. By implementing appropriate construction standards, infrastructure improvements, and emergency response plans, we can minimize the physical impact of storms and build more resilient communities that can withstand future weather events.